Not enough equity to pay for the cost of selling...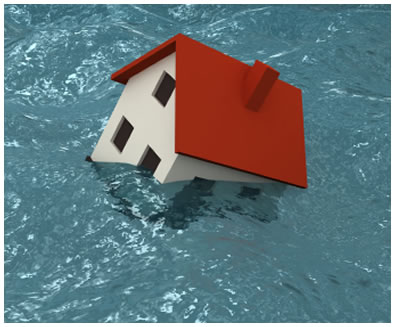 In most real estate sales, the seller ends up paying most of the cost of the closing (i.e., realtor commission for both the buyer's agent and the seller's agent, title insurance, escrow fees, real estate taxes and often some of the closing cost for the buyer). These costs will be in a range of 10% or more of the negotiated selling price. With the economy today, money is tight for everyone. With FHA buyers, and additional 3% can be negotiated in and come out of your sale proceeds for their closing costs. It's no wonder many sellers can't afford to sell under current conditions, because for every $100,000 in the selling price, between $10,000 and $13,000 will be taken out of the sellers proceeds at closing, that is a bitter pill to swallow. If you purchased your home with 100% financing in the last 10 years you most likely don't have enough money in equity to cover these costs. Even if you put up 5% to 10% as a down payment, you may still be upside down due to the declining market and no appreciation.
WE DON'T NEED YOUR CLOSING COST!! That's why we are the best solution for you. At Murfreesboro House Buyers, we have solutions for many different situations – yours could be one of them!! If your property meets our buying criteria, we can buy your home even if you cannot afford to pay any of the selling costs. Start by submitting your property here, and we will contact you by phone or email shortly.
Give us a call, so that we can help you with your real estate needs quickly.
(615) 806-1654